by Treyten Ozuna
Traveling has been shown to increase levels of happiness, boost creativity, and decrease stress. Seeing the world allows a person to experience new ideas, cultures, and people, but traveling and tourism can have negative impacts on the places we're visiting.
If you aren't following our staycation guide this summer, here are three big ways to travel responsibly this vacation season:
Transportation
Sometimes traveling by plane is the only option for reaching a long-distance destination. Unfortunately, the aviation industry represents the transportation sector with the fastest growing greenhouse gas emissions. With air quality being the leading environmental threat to public health, it's important we make responsible decisions regarding our mode of transportation.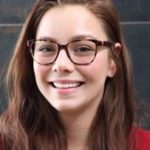 To travel more sustainably, seek out airlines that offer carbon offset programs or use biofuels. Always keep airtime minimal and opt for non-stop flights wherever possible.
If you're traveling a short distance, you may even consider traveling by train. You're able to sight see along the way and you'd be reducing your carbon footprint by half.
If you're sorting out how to get around once you arrive, opt for electric vehicles or public transportation.
Accommodations
Booking through home-sharing services supports a more efficient use of existing resources. One study showed that staying in an Airbnb is actually more sustainable than even the most energy-efficient hotels. Next time you're looking for accommodations, give services like Airbnb, Couchsurfer, or other shared services a try. Staying with locals or meeting fellow travelers could certainly add to your experience.
Community
Our actions impact the communities we're visiting. The World Tourism Organization reports that out of each $100 spent during a trip, only $5 benefits the destination.
Be mindful of your economic contribution. Support businesses and services that contribute to the local economy and preserve the cultural heritage of the community. You'll likely find an artisan made souvenir or dinner at a local family restaurant is more memorable.
It's also important to also be weary of purchasing wildlife products as they can inadvertently support the market for trafficking rare and endangered wildlife products.
Traveling can be a fulfilling experience and improve the quality of your life.  Sustainability doesn't have to be more expensive or a drag, it can enhance your vacation experience. It's possible to the keep public health, the environment, and community in mind, and still have the time of your life.
photo credit: freeimages.com/lisalangell