By Melanie Stewart
As you know, lab coats cannot be thrown away. To protect our patient's safety, the person that wore it, and the Med Center, they need to have names/branding removed. You may recall that LiveGreen collects these coats, removes those items and donates them to local schools. They provide protection for the student in science, art, or cooking classes, and the school doesn't have to buy single use plastic ones.
This was easy as we switched brands, as old coats had names on pockets and a patch with the brand. But as new-brand coats are being sent in, it's increasingly difficult to remove the necessary items and leave the coat in a usable condition. Some coats are sent to research labs on campus, as they are more likely to need extra coats, and often don't have names embroidered on.
The rest have the name and patch cut out, and are sent to Maurine Bryan. Maurine is the 88 year-young mother of Julie Garfield Oltman, business manager in Strategic Communications. Maurine has been sewing for most of her life, starting in 4-H. She's now known as the "resident tailor" at Elmwood Tower; taking in clothes, fixing buttons and zippers, and even performing "surgery" on grandkid's stuffed toys or dolls.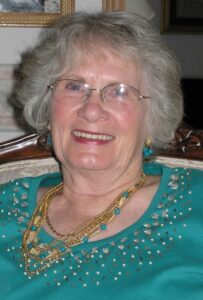 Maurine cuts squares from the lab coats and then sews the blankets with pieces of fabric left from other projects. She started making lap blankets (examples shown in picture above) for seniors in her community, who were often cold, and these were the perfect size to cover them without interfering with a wheelchair. She repurposed the lab coat pockets on these blankets as a place for someone to keep a tissue or a remote control, and uses the buttons to keep the layers together.
Now most of her blankets now go to kids in need through Completely Kids. As you may imagine, non-profits see a lot of different people, and there's always a need—and that was before the pandemic. Kids get a pocket to hide a toy or tissue, and extra pockets are donated to another seamstress who makes bags that hang on walkers, providing extra pocket on the outside.
Maurine is modest so she hasn't counted, but Julie (who is also the delivery driver) knows she's made more than 50. A wonderful way to upcycle these lab coats and help people in need.